EXHIBITION REVIEWS
BY: SADIE MACDONALD
A couple of weeks ago, several students from the Master of Museum Studies program attended the OMA Conference in Kingston. While we were there, a few of us decided to check out Fort Henry's
Fort Fright
experience. While it was more of an entertaining experience rather than an educational one, this visit got me thinking about the role of emotions and affect in museums.
Some of my strongest memories of museum visits as a kid were those that were especially emotionally effective – or affective, if you will. In particular, my most memorable museum experiences center around "negative" emotions, such as fear, horror, and sadness. Feeling these emotions in a museum space is not necessarily a bad thing. I'd like to explore how fear and horror can be used positively in museums, drawing from my own memories.
Montshire Museum of Science
In Norwich, Vermont, there is a science centre called the
Montshire Museum of Science
. As a child, my mother took my sister and me to this museum for fun, educational outings. We played with bubble wands and learned about gravity using golf balls. I have many happy memories of this museum, but one visit in particular stands out to me more than 20 years later.
An interior view of the Montshire Museum. Photo courtesy of Andrew Wellman.
The Montshire Museum has a space called
Andy's Place
that is geared towards preschool-aged children. There are tactile activity stations, as well as a shallow cave to crawl into. On one visit, I scrambled inside the cave, which was a dark, confusing space where I could not stand up fully. As I scooted along, I reached out and my fingers touched fur. There was a
bear
in the cave with me – or rather, a bear pelt. I began to cry and desperately made my way out of the cave just as confusedly as I had crawled in. I eventually realized that the bear was "asleep." It was meant to be hibernating.
This bear den still exists today and, in addition to teaching children about hibernation, is intended to be a
quiet space
for children in need of a sensory break. Other people seem to have had more
positive memories
of the cave. Unlike me, my little sister had no fear of the bear skin, which I'm sure was the intended effect. My frightening experience, however, was memorable.
Heritage Hill State Historical Park
On one occasion when I lived in Wisconsin as a kid, my class went on a field trip to
Heritage Hill State Historical Park
in Green Bay. This site is made up of multiple historical buildings. One building on the site is
Fort Howard Hospital
, which was constructed between 1834 and 1835.
Fort Howard Hospital in a typical Wisconsin winter. Source.
I remember the lines of crisp, clean beds inside the hospital. The docent explained what it was like for a patient to spend time in this space. I learned how nurses helped shave patients' faces, and what a bedpan was. We next went to the operating room, where the docent showed us the doctors' tools. She then proceeded to explain in extreme detail how the tools would be used in surgery. I remember her describing doctors digging into scalps and eyes without modern anesthetic. My head started swimming and I panicked. A chaperone helped me out of the room to catch some air outside.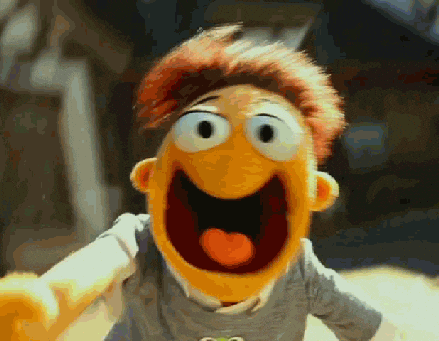 An approximation of the author at 9 years old running from the Fort Howard Hospital. Source.
The experience may have been horrific for me, but I still learned about historical medical practices. I had also empathized with the patients who had once been treated at this hospital as I imagined what their pain must have been.
I have vague memories of the open outdoor spaces of Heritage Hill. However, the experience at the hospital has stuck in my memory 16 years later.
United States Holocaust Memorial Museum
In grade 9, my school band went on a field trip to Washington D.C. One day, we were allowed to form groups and explore the city's museums and memorials. One place my friends and I visited was the
United States Holocaust Memorial Museum
.
We experienced an emotional whirlwind at the USHMM. I was horrified when I inspected models of the gas chambers. I felt sadly aware of interrupted lives and mourning families as I viewed a wall of photos, and a room containing candles placed in memory of genocide survivors. Most affective of all was the display of
shoes taken from Holocaust victims
at the Majdanek concentration camp. In the mass pile of discarded shoes, I caught a glimpse of a child's white sandal, and lost my composure.
The walls of photos depicting Holocaust victims at the USHMM. Source.
I had learned about the Holocaust before this visit. I had read books written by survivors and seen films. My visit to the USHMM, however, affected me in a visceral way. The museum communicated to me the individuality of the victims and the mass scale of death. It was an empathetic experience like none I'd ever had before.
These horrifying experiences may have been emotionally unpleasant for me, but I remembered them, and what they taught me. For me, fear and horror also played a role in creating empathy. Affect and empathy are both
topics of discussion
in the museum field, and I believe they are well worth pursuing.
What are some effectively affective exhibits you remember visiting?