GREATEST HITS
BY: AMY INTRATOR
Welcome to a new school year and a new edition of Greatest Hits! My name is Amy, and over the next few months I'll be bringing back some of the great works of bloggers past. As a first-year Museum Studies student, I can't imagine a better column to start out with. I have so much to learn from the fabulous minds of other Museum Studies students! I'm also a believer that past writing holds valuable insights about the world we find ourselves in today. Clearly, I'm not the only one turning to recent history to make sense of the present: cue our beloved Margaret Atwood capturing the world's attention with her dystopian novel about women's reproductive rights… written in 1985.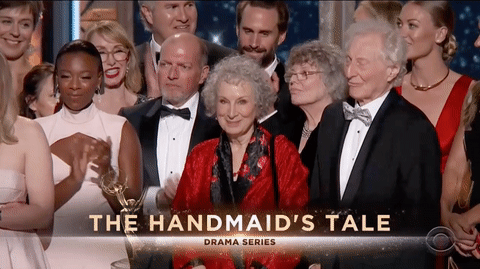 Margaret Atwood taking centre stage after the TV adaption of her novel captured 8 Emmys. Source.
All of that's to say, I'm thrilled to be wandering through the Musings archives with all of you in tow!
For my first edition of Greatest Hits, I'm revisiting Jenny Ford's 2016 posting
The Great Museum Escape
. When I first came across this article I actually had to re-check the post date because I couldn't believe Jenny wrote this over a year and a half ago!
Why so surprised? In her article, Jenny draws parallels between the escape room and narrative museum exhibitions, as both attempt to create an immersive experience for their audience, but recently, cultural institutions have been integrating escape rooms in a more literal way. The company
Secret City Adventures
that hosts the escape room in Casa Loma, which Jenny references in her post, has introduced a new escape experience
Where Dark Things Dwell
, hosted at
Black Creek Pioneer Village
.
Poster for the escape experience at Black Creek Pioneer Village. Source.
Clearly, heritage sites, like Jenny, see the narrative potential of the escape room model, but what do these immersive experiences mean for the future of visitor engagement at museums and heritage sites?
On the one hand, these exciting experiences at heritage sites have potential to draw in new audiences for a "night at the museum" or, more accurately, a night in the village.
The Globe and Mail
calls attention to the fact that Black Creek is following many other institutions in an attempt to draw in a "new demographic" of visitors. Museums and cultural institutions have always struggled to find new ways to attract non-visitors, so the escape room model seems like a particularly ingenious way to turn a night of entertainment into a culturally engaging experience.
On the other hand, there is a tension between entertainment-focused companies that host these activities and the cultural mission of heritage institutions. When outside companies are responsible for generating the experience, is there a risk of losing the history of the site? Does the museum become a backdrop for an exciting experience rather than a location of meaning-making?
Unlike Jenny Ford, I am no escape room aficionado. In fact, I've only ever tried "escaping" once, and my experience was hosted above a storefront on Yonge Street. Overall, I had a fun but unmemorable experience, but the Casa Loma and Black Creek escape rooms put an entirely different spin on escaping. While my experience was hosted inside a room built for the purpose of escaping, escape rooms at heritage sites utilize the historical depth of their surroundings. Maybe if I'd been offered a chance to engage with local history, my experience would have been more meaningful. Maybe these entertainment companies can elevate the thrill of the escape to an opportunity for place-based learning.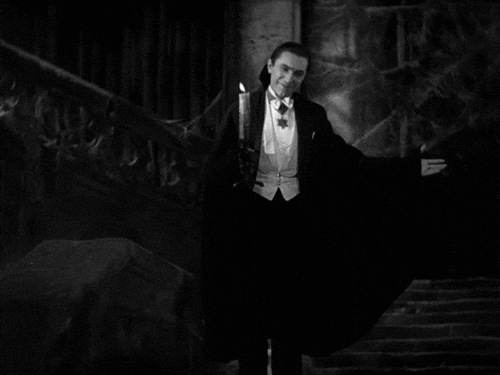 Welcoming visitors to the spooky and spectacular world of museum. Source.
While outside entertainment companies are bringing entertainment to the museum, there has also been an increase in museum-organized entertainment. Programs like the
AGO's First Thursdays
and the
ROM's Friday Night Live
transform the museum into a space of entertainment and nightlife, but these programs are usually focused around the museums' current exhibitions. The AGO's upcoming First Thursday: Enter Darkness is "inspired by the new exhibition
Guillermo del Toro: At Home with Monsters
" and combines the monster theme of the exhibit with "spooky" entertainment including artists, mentalists, and performers. This sort of program brings entertainment to the museum but keeps the museum's programming at its centre.
Poster for the upcoming First Thursday at the AGO. Source.
The tension between entertainment and meaningful engagement is by no means new to museums, but the new nightlife programming at museums introduces new challenges and potential to engage viewers.
Let me know if you've attended a nightlife experience at a museum or historical site! Did it impact your relationship with the institution?