BEYOND TRADITION
BY: HANNAH MONKMAN

Hi everyone, and welcome to Beyond Tradition's final post of 2017! The New Year will soon be upon us, and we may start looking towards our futures — but what about the future of museums themselves? In our efforts to remain relevant, will museums transform beyond recognition?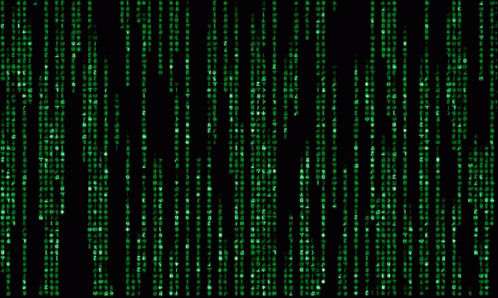 Is a museum still a museum if its walls are made of code instead of brick and mortar? Source.
While museums have used virtual and augmented realities to supplement their physical institutions, this is the first that exists entirely in virtual space.
A constructed virtual reality has many benefits over a physical space. There is no daily maintenance of the architecture or displays, you can make sure the lighting on each painting is perfect without hassle, and you can even create displays with pieces located across the world that might never be able to stand next to each other in a physical exhibition. Visitors are free to explore and interact with the museum without crowds, and the technology allows them to visit from anywhere around the world (although how accessible this truly is should be questioned, since virtual reality hardware is still unaffordable to many).
However, while new technology may seem innovative and exciting, there are a lot of other questions we can—and should—be asking as well.
Perhaps the most concerning (in my opinion) is absence of social experiences in virtual reality—although a "multiplayer" version is certainly conceivable for the near future, museums are often highly social environments for most visitors. Would they be as interested if they had to "visit" alone, or take turns?
While virtual reality has other uses, it's still primarily associated with video games. Could museums break that mold, or end up being associated even more strongly with entertainment over education? Source.
As Joël Kremer asserts, his "goal is to expand the museum experience, not replace it." With this in mind, I think the virtual museum is incredibly exciting and I'm interested to see how it fares.
But what do you think? Will the museum offer new and exciting alternatives to the traditional museum experience, or will it fall short of visitor expectations?